QUALITY HEALTH & SAFETY & ENVIRONMENT
(Health & Safety at Work etc Act 1974)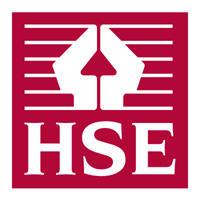 Standards and Membership QHSE
ISO 9001
OHSAS 18001
ISO 14001
IMCA
National Workboat Association
Heath and Safety Executive
Maritime Coastguard Agency
Maritime Safety Forum
Achilles
Quality and Safety:

Marine staff all masters have UK MCA200T C.O.C and at least 20 years offshore experience, also internally trained and assessed.
All senior deck hands – engineers have at least 5 years experience. Internally trained and assessed
Junior deck hand - Cadets, STCW95 portfolio, STCW95 Basic and Level 2 hygiene, manual handling, banks man – rigger, risk assessment, defi, EDH, 16.5M skipper ticket, yacht master, AEC
All crew STCW95 trained. Internal, external and client specific training provided
Our Statement of general policy is:

• To provide adequate control of the health & safety risks arising from our work activities;
• To consult with our colleagues, clients, passengers and others on matters affecting their health and safety;
• To provide and maintain safe plant and equipment;
• To ensure safe handling and use of substances;
• To provide information, instruction and supervision for colleagues;
• To ensure all colleagues are competent to do their tasks, and to give them adequate training;
• To prevent accidents and cases of work-related ill health;
• To maintain safe and healthy working conditions;
• To review and revise this policy as necessary at regular intervals.