MO2 is a Multi Role Crew Transfer Vessel with Large Cargo and Refuelling Capabilities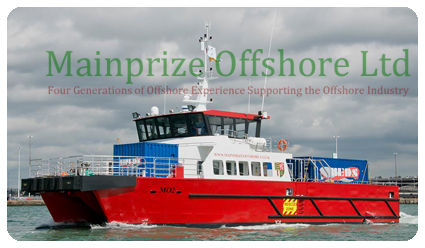 The MO2 is designed around the increasing demands of the larger offshore wind farm and their yearly service operators, with an overall length of 25.2m, beam of 9.5m and powered by Caterpillar C32 engines enabling a speed of 30kts the MO2 is truly multipurpose, being able to load and unload cargo un-assisted. With retro fit internal saloon and external equipment these vessels can be tailored to suit any client's requirements, please feel free to contact us.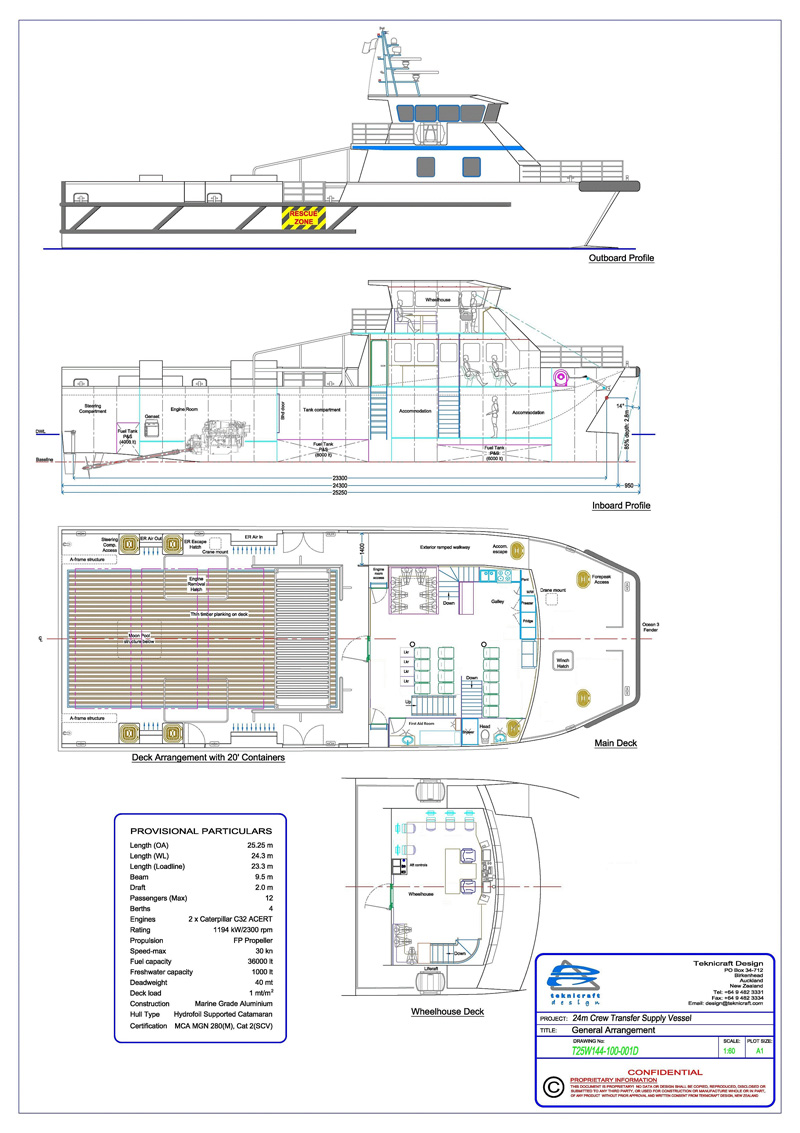 Specification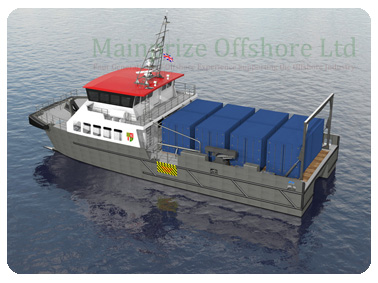 25m offshore wind farm service vessel – oil and gas support vessel
LOA 25m
Beam 9.5m
Engines Caterpillar C32
Sprint speed 30Kts
Fuel capacity 36,000L
Fresh water capacity 8,000L
Black/Sewerage capacity 8,000L "Dry Load"
Cargo capacity 20T
Cargo area aft deck 123 m2, 35MT (Fuel Dependent)
Cargo area fore deck 32 m2, 5MT
12 Passengers this can be increased to 50 and 4 crew
Four berth cabin to enable 24hr on site operations, this can be increased to 2 x 4 berth and 2 x 2 berth
Large internal fresh water capacity to supply sub stations for their domestic use, fire fighting tanks and cleaning prior to the final paint for commissioning of the site
Large capacity black tanks to dry load and unload black water from the sub station
Modular block or containerised suites can be fitted out to client's requirements. A few of the possibilities are extra accommodation, extra seating, ROV shack, spares, PAX equipment storage, dry storage or dive suite.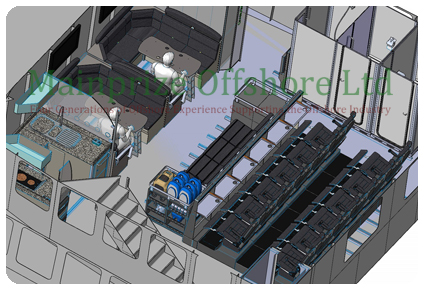 Work specification
Transfer of 12 passengers, this can be increased to 50 passengers.
Fire Fighting Capabilities
On-board Hospital
Offshore Safety Vessel
Offshore Command Centre
Large Aft Deck enabling safe helicopter evacuation
Transfer up to 50,000L of fuel to mono pile, sub stations, other WFSV, construction vessels.
Transfer up to 15,000L of fresh water
Back Load Black Water 7,000L
Aft cargo area enabling 2 x 40ft containers, 5 x 20ft containers or 12 x 6ft containers.
Large aft deck enabling many possibilities to fit a modular block to meet client's requirements.
Live CCVT
Satellite Board Band Data Connection
Shore Cable Pull Support
Air Dive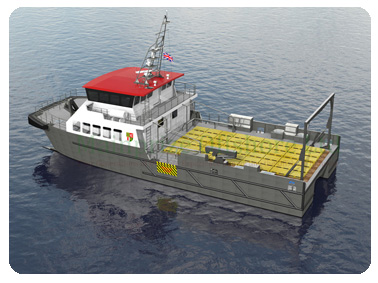 Bottom Sampling
Surface and sub sea equipment deploy – recovery
Asset protection
Guard
24 hour operations
Construction vessel support – cargo supply
Various survey work including traffic, bird, scour, side scan, rov, inspection, cable depth burial, touchdown point, magnetic, bathometric, shallow water
Structures in place for two deck cranes one forward and one aft, one crane will be fitted, (specification to be decided).
Structure in place for A-frame
Structure in place for Max access system
4 point anchor mooring can be fitted
DP can be fitted
Fire fighting capabilities can be fitted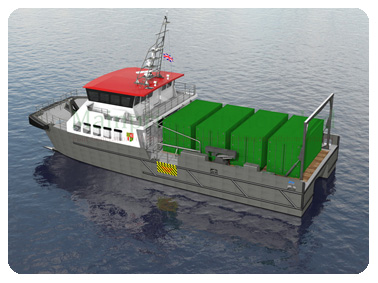 Other work possibilities
Seismic support vessel
Offshore crew transfer vessel
Oil platform support vessel
Offshore ROV inspections
Pipeline inspections
Oil spill response vessel
Quick response safety vessel
We are able to keep your costly construction vessel on site longer by giving you the availability to load or back load.
Food, stores, spares, generators, grout bags, sand sacks, water, fuel, containerised cargo, shot blast equipment, gearboxes, safety equipment, lifting equipment, garbage, out of test equipment.
With our 24/7 mental attitude to our clients needs, requirements and to safety, we provide a one stop shop for a fully multi purpose offshore wind farm service vessel.